Experiencing the pain of manually preparing, tracking, checking, approving and processing expenses first-hand, we set out to start an expense revolution. The goal was clear: maximum 5 seconds of manual work per expense and business credit card transaction and no shifting of work from the employee to the finance team. Manual work should also be limited to special cases that cannot be validated by the AI.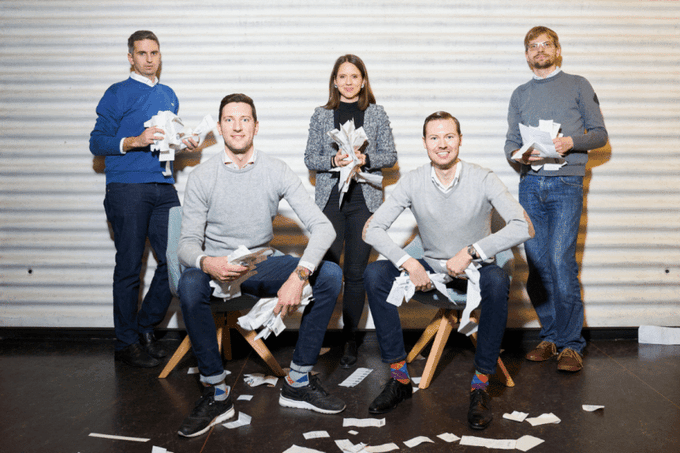 After the successful prototyping- and testing phase of the initial cloud-based expense management service, Yokoy - back then known as Expense Robot - went live with a first wave of customers in September 2019. Since then our team has already landed renowned global customers such as Swissquote, Kägi, Ameropa or SkyCell. To expand our mission and grow our team, Yokoy has raised CHF 1.7 million in a seed round co-led by Swisscom Ventures and SIX with participation from Angel investors like Gian Reto à Porta, Founder of Contovista and Myke Näf, Founder of Doodle.
The future of expense management is here
Our vision is to leverage Artificial Intelligence to fully automate all expense- and business credit card processes to save time and money, increase employee satisfaction, reduce complexity and ensure compliance.
Unlike traditional digital solutions, Yokoy's technology simplifies the process for all expense management stakeholders – employees, managers and the finance team – all the way up to booking it into the ERP system. The flexibility of the technology further allows complex setups and thereby supports multi-legal entity, multi-currency and rank-specific policies.
Having Swisscom Ventures and SIX as lead-investors is a strong signal of the market's interest in our approach of digitizing the expense- and business credit card process end-to-end. Our goal is to revolutionize business spending in general in order for our customers to focus on their daily business – imagine you pay something on behalf of your company and within seconds get reimbursed on your bank account while the correct entry with VAT is already in the financial system.
An experienced team is key
"The experienced team behind Yokoy convinced us that their platform can revolutionize the expense and business credit card processes in Swiss companies and abroad", says Alexander Schlaepfer, investment partner at Swisscom Ventures, "we are excited to support Yokoy's further growth in this underserved market."
The reason, Swisscom Ventures decided to invest in Yokoy
Watch the video below to get some more insight into the story behind the investment and what ultimately prompted Alexander Schlaepfer to invest in Yokoy.