Yokoy opens its first office in Austria to fully serve the DACH market. First Austrian customers are already under contract.
This morning we were finally able to announce the big news: Yokoy opens its first office outside Switzerland. More precisely: Yokoy goes Austria!
Vienna as the gateway to Europe
Austria, known for Red Bull, Mozart, Empress Sissi and the Sachertorte. And hopefully soon also for a successful startup called Yokoy making a great and lasting positive impression.
Why are we opening our first office outside Switzerland in Vienna? Our strong growth in Switzerland has shown us the need for our solution in other countries. Our goal is to serve the DACH market as well as the entire European market with our solution. The Austrian market is characterised by a unique central geographical location. This enables us to establish a first base with proximity to Switzerland and thus acts as a hub for expansion into other European markets.
An experienced founder as managing director of Yokoy Austria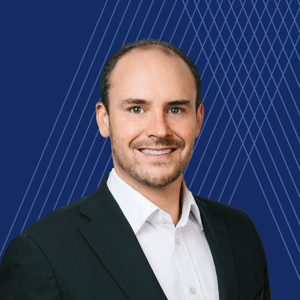 To get our Austrian entity up and running. Stephan Hebenstreit is joining our management team. In recent years, Stephan has been intensively involved with the topics of digitalisation, innovation and automation. In these areas, he was able to gain the necessary experience and an excellent network as a co-founder of FREYGEIST lightweight e-bikes, as an independent consultant, and most recently at PwC in the area of "Digital & Innovation". With Stephan we have found a person who has the necessary experience and strengths to successfully establish himself in Austria.
First Austrian customers already on board
The first steps in a new market are always a challenge. That is why we are particularly pleased to have been able to welcome well-known customers even before the opening. You will soon be able to read who they are in one of our customer portraits.