Focus is on individual, dedicated value-added reseller partners (VARS) who will provide high-quality service to new customers in the region.
Zurich, April 20th, 2023 - Yokoy, provider of an AI-driven spend management platform for medium-sized and large companies, is launching a new partner program in the DACH region. It is designed to certify selected partners and position them as competent contacts in the market. While the award-winning Swiss FinTech company has previously focused on technical integration and partnerships with complementary SaaS providers and the most popular ERP tools, it now wants to relaunch the partner channel and drive channel investments and related activities.

The program is primarily aimed at value-added resellers (VARs) with experience in ERP solutions or other legacy applications for spend management. Together with Yokoy, they now have the opportunity to tap into new revenue streams while driving the transformation of finance departments forward.
Thanks to the fintech specialist's proprietary AI technology, time-consuming spend management tasks can be automated, saving up to 90 percent in costs.
Yokoy's spend management platform combines expense reports, vendor invoice management and smart corporate card payments into one intuitive tool that uses cutting-edge security technology and artificial intelligence to automate spend management for midsize and large companies.
Thanks to a wide range of programming interfaces, the solution integrates seamlessly into the existing IT landscape. This creates real added value - especially for complex, global corporate structures. Moving away from diverse legacy systems at different locations to a unified, centralized solution frees up resources that can be used for strategic tasks.
"The digitization of the finance function is driving a profound transformation that is changing the way CFOs work, breaking down silos and ensuring full control over corporate spend," says Ben Crow, Global Head of Channel Partnerships & Alliances at Yokoy. The longtime channel specialist is a new addition to Yokoy and is excited about the resource optimization Yokoy offers companies.
"The challenge is to meet potential new customers where they are through our channel partners and convince them of the added value of our solution," he says. "To do that, we want to focus on recruiting and developing some dedicated partners in the region, which we will invest a lot of time in."
The market for spend management tools worldwide amounts to more than 200 billion US dollars and is growing at an annual rate of eleven percent. Since its founding in 2019, Yokoy has already won over 500 medium-sized and large companies as customers.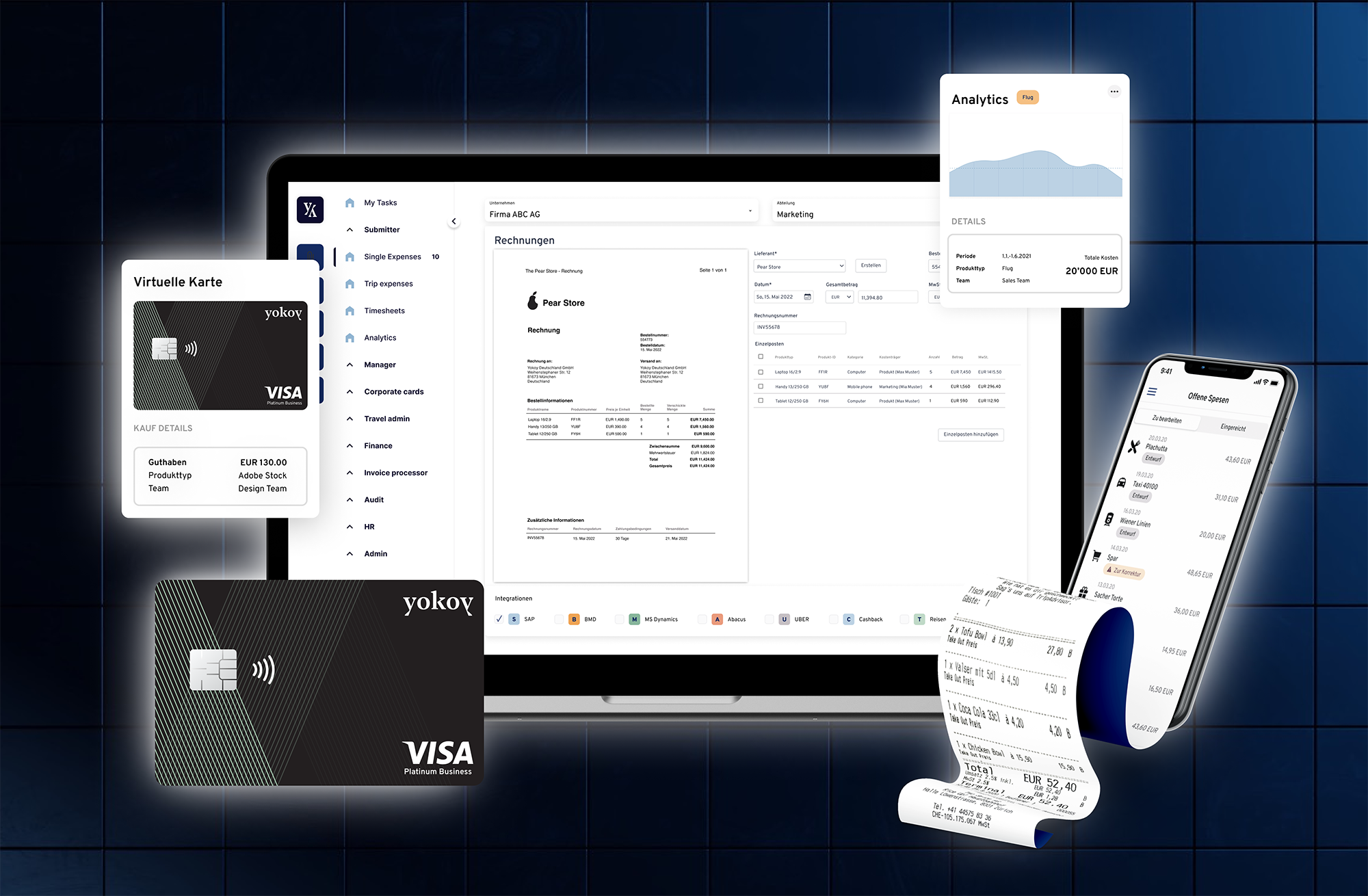 Partner Program: Plan the market launch together
To better prepare partners for customer needs, they receive comprehensive sales, service, and implementation training as well as access to an improved online partner management tool with exclusive sales and marketing content. "The goal is to plan the launch together, bring new partners on board quickly, and provide them with in-depth knowledge of Yokoy's benefits so they are perfectly equipped to address potential customers," Crow says.
Yokoy's partners will have exclusive access to a new online learning management system. It teaches them the knowledge to expand, implement, and maintain Yokoy solutions at an expert level in didactically structured lessons. Completion of the course certifies them as "Yokoy Solution Experts."
In addition, partners benefit from access to existing integrations from Yokoy's SaaS partner network (including travel management, ERP, HR, electronic invoicing, and global VAT refund solutions). They can also access the API and sandbox tools to develop their integrations. Regular partner events and conferences complete the offer.
Services for partners at a glance:
Joint go-to-market planning

Access to an improved online partner management tool - including didactically prepared knowledge about the added value of Yokoy

Co-selling opportunities with Yokoy's sales team

Access to marketing content and resources

Investment in marketing campaigns

Comprehensive sales training

Extensive service and implementation training

Reciprocal referral benefits and access to existing integrations through Yokoy's SaaS alliance partners

Access to API and sandbox tools to develop your own integrations

Regular partner events and conferences (learning and networking)
Interested in becoming a partner? Then apply today.